I've been called a blogger, multi-tasker, educational expert, graphics person, creative person and just plain wacky – in a good creative sort of way. I'm an entrepreneur, mom, small business owner, community volunteer, family chauffeur, substitute, statistician, writer, project organizer, geek and lover of wine. I'm addicted to coffee, social media and hanging out with my kids at the beach in the summer. I struggle to say NO to the myriad requests that usually involve me helping out in some capacity for free. Because often it's for a really good cause or organization.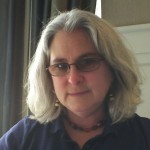 What I can offer you, your business, or your organization is this: written content, editing, proofreading, social media & website help. If you're local (NH Seacoast) I can provide small ongoing or per diem virtual assistant or project assistance.
What I can't offer is the services of a full-time multi-staff office.
I'm a small part-time woman-owned business and I enjoy that. I also own a small safety training company, Coastal CPR & First Aid, LLC, where I provide CPR AED, First Aid, Babysitting & Safety courses. I'm a substitute teacher and I volunteer with organizations that revolve around my children's interests, such as Girl Scouts, Boy Scouts, School Supporters and the Parents Music Club. Feel free to check out my resume.